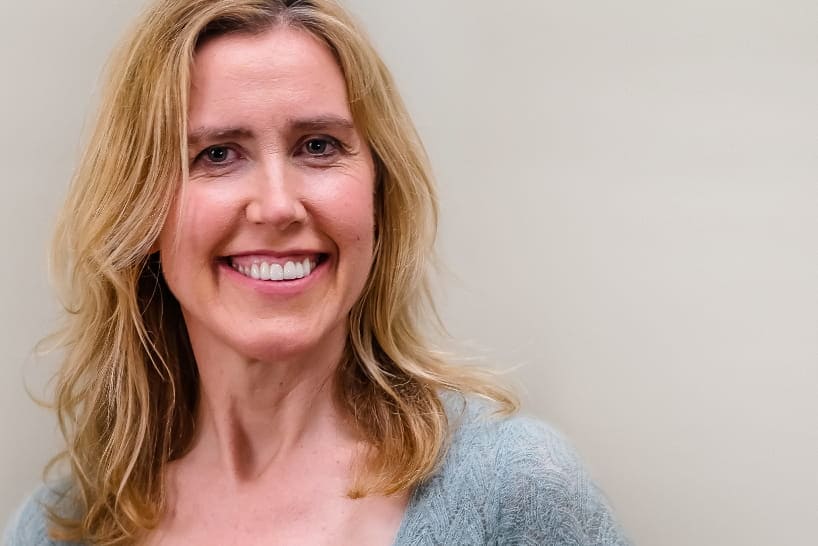 Joanne: Irish, musician and corporate professional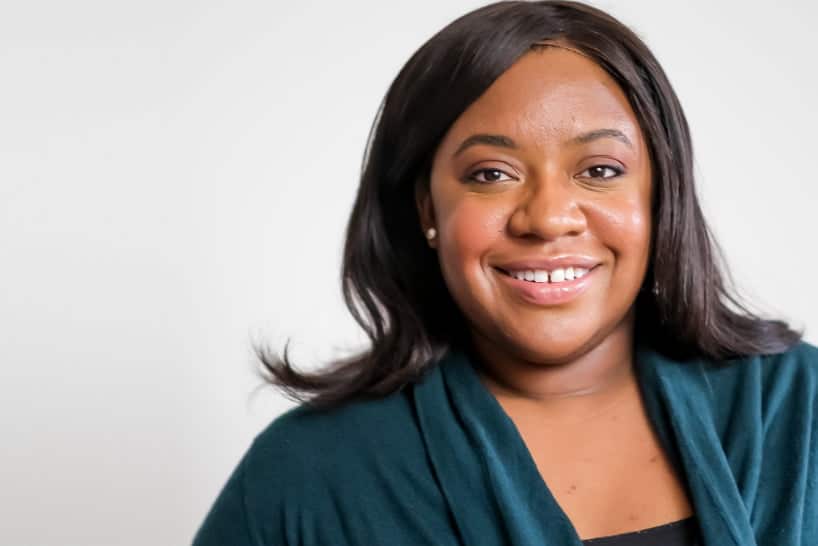 Alva: Mum, investment banker and professional multitasker
Ce que disent nos clients
À propos de BeSophro et la Sophrologie

"This dynamic form of meditation promises to bring a sense of relief in the midst of the pandemic."
"Our bodies and minds are currently on a runaway train of digital stimulation at a time when many of us are suffering from the fallout of Covid-19. With so much confusion and fear, sophrology could well be the answer to bringing us back to the greatest, most empowering device we own – ourselves."
"The superpower we all need to tap into right now"
"Dominique Antiglio, Sophrologist at BeSophro clinics and author of best-selling book "The Life-Changing Power of Sophrology", was instrumental in sharing the concept with the British public to help support mental health, anxiety, fear, stress and sleep issues."
"I had some online sessions with Dominique, who first took me through some exercises to focus my mind before getting me to concentrate on my body and visualising current life goals. She took a recording of the exercises and I have been practising them for 15 minutes a day since. The results? I feel more centred, less freaked out by my to-do list and more creative."
"Sophrology has led to a greater understanding of what's driving my anxiety and helped me turn negative thoughts into positive ones."
"The next big trend in health and wellness is said to be Sophrology. It's fascinating…I'm interested to know more."
"I like Antiglio. She is a calming presence…. The practice has a growing army of fans, including the French tennis player Yannick Noah, the France rugby union team and the businesswoman Arianna Huffington."
"Try this European mindfulness activity and bring more happiness into your life. Dominique Antiglio is leading the spread of the movement."
"You've heard of mindfulness, now meet its dynamic young cousin sophrology."
"There's a new technique on the block that promises to take both your meditation and wellbeing to the next level: sophrology. Trust us, soon you'll be seeing it everywhere. But this isn't just another fad. Sophrology is something that you can learn quite quickly, and in a way that will have a lasting effect. The science is there. This is one wellness trend we'll be watching."
"The technique uses mental and physical exercises to try to achieve an alert mind in a relaxed body. Its values are outlined in The Life-Changing Power of Sophrology by Dominique Antiglio, who is one of the UK's leading sophrologists, and it comes with audio sessions that you can follow on a daily basis. When I'm listening to Dominique's audio, this [distraction] stops. And that effect extends to my home life. I feel fulfilled and present in a way that is really unusual for me. It makes me feel calmer and more productive. Miraculously, [my] headache disappears. I feel light and full of energy. After a week of sophrology – and for the first time in my life – I get to that place where I am the passive observer of my thoughts. As a result, I feel a new and genuine sense of calm."
"It seems to chime perfectly with the current obsession with mindfulness and meditation. [Dominique Antiglio] has a lovely way of phrasing the challenges of modern life. At the end of the session I feel physically looser, like I'd just had a mini-massage."
"Sophrology looks set to be the next buzzword answer to all our problems."
"Want to feel calmer and more grounded? Or perhaps you'd like the confidence to pursue a life-long dream? Move over mindfulness – a new self-development technique is here."
"Sophrology is set to be the next Big Wellness Trend. If it's used effectively by everyone from women in labour to Olympic athletes, it can only be a matter of time before sophrology enters our wellness lexicon."
"While many people try and fail to reap the benefits of meditative practices, taking up Sophrology could be the key to unlocking your mind's potential."
"Sophrology is the latest wellness trend busting your stress one breathing technique at A time. Sophrology is big news in the wellness world."
"If your stress levels are still through the roof and none of the above are for you, then there's another new wellness trend on the block that might just be what you're looking for. We're talking about Sophrology. Sophrology is most definitely something you can practice day to day in your own time, with your own schedule and direction."
"We're so hyped about sophrology right now. A buzzword set to dominate 2018, sophrology is a mind calming technique hailing from Europe that has impressive backing. Just engaging with the practice at all will reap rewards if you're in dire need of relaxation or stress management."
"One of the main challenges people find with meditation is that it's hard to find the peace and quiet, or focus, to practice regularly. Sophrology is a more dynamic form of meditation, which allows you to you practice in a more flexible way than traditional meditation."
"Sophrology is a tool for stress management, wellbeing, and self-discovery. It's a practice for the body and mind that blends Eastern philosophies with Western science using breathing, relaxation, meditation and visualisation techniques to help us quiet the mind, ground ourselves in the body and build resilience to positively deal with life's events."
"We asked Dominique some questions about sophrology and why we ought to be paying it some attention if we're looking for a great tool for stress-management and positivity in our lives."
"EVER heard of sophrology? If the answer is no, then you're probably a Brit, because in France, Switzerland, Spain and Belgium, it's a big thing.
Billed as a 'dynamic relaxation, stress-management technique', it's used by everyone from media mogul Arianna Huffington to the French rugby team."
"The ultimate mindfulness method: Sophrology"
<< Précédente
Voir plus >>
Ce que dit la presse
What they had to say!
I never expected to find Sophrology so effective. Its deeply empowering and immediate. After just one session I felt lighter, more awake and less stressed. Stress comes with my job and this is the best way I've found to manage it, and take back control. I now use the skills I've learned before big presentations and meetings, or just when I feel overwhelmed. It's been a real game-changer in my everyday life.
I wanted to say thank you so much for your stress course which honestly could not have arrived in my inbox at a better time. Stress is one of my main problems. I knew this but I have never been able to find anything that helps me. And now just over a month later my body and mind feel calm. I try to practice everyday and I haven't got a clue why it's helped me when nothing else has but it definitely has. My problems haven't changed but the way I react to them has. Thank you so much!
I have been practising Sophrology for eight years and I have been enjoying every minute of it. Recently I broke a leg and I found that Sophrology was incredibly helpful to prepare for surgery, deal with pain and make sure I had a smooth recovery. I did understand the concept of accessing your inner resources on an intellectual level but seeing that take shape in a real case scenario was illuminating. My brain would come up with ideas to help me deal with swelling in the leg, reducing pain and generally cope with the injury from walking with crutches to trusting my body to do its best to heal itself up.

If you have never tried Sophrology I would say to give it a go and as they say in theatre, "break a leg!".
"Dominique kindly delivered a Sophrology session in support of DCMS' Mental Health Awareness Week events organised by the department's Mental Health & Wellbeing Network. Dominique's willingness to give her time and share her knowledge and experience was greatly appreciated along with her flexibility to deliver the session virtually due to lockdown. A compassionate, approachable and calming presence, Dominique led us through a series of useful mental and physical exercises designed to help us relax and deal with the stresses of modern life. The session was very well received and provided a wonderful and relaxing start to the day."
"I first discovered Dominique early this year, as we developed a wellbeing lifestyle series for the start up brand Duolab. We wanted to highlight the importance of holistic wellbeing and self care, and practice this belief with our amazing team of brand ambassadors. As lockdown hit we asked Dominique to help us provide self coping tools and mechanisms to our ambassadors, many of whom were self employed, self starters and entrepreneurs and didn't have support structures in place to guide them in an incredibly challenging time. Dominique was incredible, she is the ultimate professional, calm, considered, warm and reassuring, every professional word she uttered resonated with us and we all felt personally reassured as she delivered her sessions. I would highly recommend Dominique, her in depth understanding of Sophrology and how the technique can help us to overcome life's anxieties (however they may manifest) and regain positive focus, self help and progressive personal development."
"Sophie began by introducing us to Sophrology and then taught us very simple, but at the same time, very powerful exercises. We did a body scan which revealed that most of us lacked grounding and were too much in our heads. The bubble visualisation from the meditation portion of the session entered our team's vocabulary for good and some of my agents googled the dynamic relaxation to follow on their own. What must be said is that we all felt relieved, a lot of stress was released and we were all so positively tired that we fell soundly asleep that night and woke up fully relaxed the next day. Thank you Sophie for sharing with us your experience and those tools!"
"I really enjoyed Sophrology, usually I can't keep my mind free from distractions but I found this guided technique let me focus."
"Dominique led a Sophrology session as part of a virtual wellbeing day we were running and it was an incredible experience. The feedback from the participants was that it was calming, peaceful and relaxing. The aim of the session was to help you learn how to bring your mind and body into a more peaceful, empowered and positive state, whenever you need it the most and it most certainly did that. Would highly recommend Dominque!"
"Sophrology has provided me with a structured practice that I can follow every day. Having tried meditation for several years I found that my mind often wanders off and it did not really work for me. I read Dominique's book and started to research it further. I decided to do the BeSophro online Sophrology course and it was informative, practical, and instructive which enabled me to get into practice quickly.
I highly recommend it and look forward to getting into the higher levels"
"I really enjoyed spending two hours with Dominique and a small group on a Saturday afternoon. Dominique really is a calming presence. With a few mental and physical exercises explained by Dominique, I could get much calmer and relax very quickly. It seems your brain suddenly clears up. The effectiveness of the breathing exercises is very impressive and so encouraging. It is such a nice feeling to escape from the daily stress thanks to the techniques taught. I will definitely have some individual sessions with Dominique to try and incorporate the practise of sophrology into my daily routine".
"Many years of too much stress and unbalanced lifestyle had left me completely burnt out. I tried different things and my GP suggested Sophrology. I asked Sophie if we could do some 1 to 1 sessions to help me get back on track. And it worked! We went step by step, I understood a lot about what went on in my body all these years and each practice I was regaining a bit more energy and also very peaceful. I become more aware of some changes I had to make and it all happened very naturally. I started to sleep better and was able to build projects again. Today I continue practising when I feel the need and it is nice and reassuring to know there are easy solutions for me to turn to when needed."
Amazing experience – Sophie was a fantastic presence who instilled a sense of calm and relaxation across the whole group. I will definitely include the movements throughout my life and will explore Sophrology further.
"Recommended reading – and it comes with downloads too! You cannot help being motivated and inspired by Dominique and her passion for Sophrology and what it stands for."
"I thought it was lovely. Dominique has a very nice energy about her and you feel very comfortable in the room. It was relaxing, mindful and yet had real purpose – I felt good after and I have done the session several times since."
"Thank you for organising the session for us, it went down really well. We often struggle with getting the numbers for training, but lots of people signed up and even better, everyone who signed up, went! So we were really pleased. I have heard some positive things about how calming Dominique was and how relaxing the session was."
"Dominique presented an Introduction to Sophrology workshop to members at the Electric House (part of the Soho House group). Throughout the workshop she had the audience members completely engaged and the feedback after the event was completely positive. As for myself, I had the best night's sleep I'd had in ages thanks to Dominique's relaxing manner and the Sophrology exercises I practised with her guidance. Would 100% recommend!"
"Dominique ran a wellbeing session for all of the teaching staff on managing stress. The teachers found her Sophrology techniques very beneficial. Dominique encouraged the teachers to talk about the issues that created anxiety and stress in their lives and then gave some practical and meaningful strategies to hep to reduce their stress levels. A good number of teachers were also keen to participate in subsequent Sophrology workshops that Dominique ran. I personally found just listening to Dominique's voice soothing and relaxing!
Dominique also ran a workshop for our older pupils as part of the school's Wellbeing Week. The session provided the children with some calming strategies and they found it really interesting and helpful. They were able to use some of the Sophrology techniques in the run up to their Common Entrance exams. The exam results were some of our best ever and stress levels seemed to be less prevalent than usual. A huge number of factors led to this success, notably the children's hard work and good teaching, but I have no doubt that a greater awareness of their own wellbeing and being equipped with strategies to cope with stress hugely benefited our children."
"As part of the well-being program spearheaded by our company, The Oblique Life, Dominique and the BeSophro team has been running sophrology sessions for ourselves and the community who we work with at The Hatchery, UCL's startup incubator.
Since we began working with BeSophro a few months ago, we've all noticed subtle yet meaningful changes to our quality of life. Every session has been different, tackling issues faced by many people in the entrepreneurial community, from stress to sleep deprivation.
Each hour we spend with the BeSophro team feels like a respite from our daily issues; the techniques we learn have us leaving the sessions feeling relaxed, while also giving us the tools we need to induce the same state of awareness and well-being when we're out and about.
Sophrology has increased our levels of confidence, adaptability, and happiness- we're incredibly grateful to Dominique and her colleagues and can't wait to continue working with her throughout 2019!"
"It has been brilliant to receive Dominique's visit at work every week and create space to relax, listen to our bodies and visualise positive outcomes. I have really enjoyed learning a new skill with other people and being able to practise at work and outside work. I have seen real benefits from feeling more present to sleeping better. I would definitely recommend Sophrology classes with Dominique to any business."
"As a CEO in the prime of my career, the idea of finding calm in the day despite adversity is one of the hardest skills to master, I wish that Harvard Business School had taught me this as a key part of my MBA as it's crucial for peak performance! Thank God for Dominique Antiglio, BeSophro and Sophrology for providing a clear solution and selection of super tools to allow me to be the best version of myself both professionally and personally."
"He turned from his breech position into head down a few days after my session with you Dominique so maybe it's you I have to thank for my natural birth.
I would like to thank you for everything that you have done, for making me feel less anxious and for giving me positivity throughout this pregnancy. I really am very grateful"
"Encore merci pour la très bonne séance d'hier! J'ai beaucoup aimé toutes les sensations et l'apaisement que cela m'a procuré. J'ai dormi comme un bebe cette nuit."
"J'ai eu la chance de croiser le chemin de Dominique avant de me lancer dans ma deuxième FIV, grâce à son accompagnement en sophro, j'ai vécu ma deuxième FIV plus sereinement. Je vous la recommande tout simplement, elle est très à l'écoute, une réelle douceur, elle vous apportera d'excellents exercices en Sophrologie pour vous aider à surmonter votre défi du moment."
"Je n'avais jamais essayé la Sophrologie avant ma grossesse et je crois que ce fut la parfaite occasion, car c'est sans doute une des raisons qui m'a permis d'avoir une grossesse paisible, et de vivre un accouchement heureux et détendu. En effet, les différents exercices et les échanges avec Dominique m'ont permis d'appréhender ce moment de façon positive. Le travail de visualisation m'a aidé à ne pas être angoissée le jour J, car j'avais l'impression que ce qui se passait était familier tout en étant différent. Les exercices de respiration furent d'une grande aide dans la gestion de la douleur des contractions. Evidemment, la douleur n'a pas disparu, mais le travail fait avec Dominique m'a permis de la relativiser et de me détendre afin de mieux la supporter. Je remercie encore Dominique pour cet accompagnement lors de ma grossesse et recommande à toutes les futures mamans de vivre cette expérience."
"Grâce aux techniques douces de respiration et de relaxation de Dominique, j'ai pu me détendre plus facilement et rapidement, tout en améliorant mon sommeil. La sophrologie aide à rétablir l'harmonie entre le corps, l'esprit et l'âme et l'approche douce adoptée par Dominique, ainsi que l'intérêt sincère qu'elle témoigne à ses patients, rendent ses séances très agréables. À la fin de chaque séance, je me suis sentie calme, revigorée et plus apte à relever les défis de la vie. Merci Dominique!"
"Un ami m'a recommandé l'atelier de sophrologie organisé par Dominique. J'ai été surprise d'en ressentir les bénéfices si rapidement et si nettement : moins de stress, bien plus d'énergie et de manière générale un plus grand bien-être. L'année dernière, je souffrais d'anxiété et j'ai fait un burn-out. Je me suis donc à nouveau tournée vers la sophrologie. Je ne pouvais pas aller travailler, je ne dormais plus et j'avais des crises de panique. En quelques séances seulement, j'ai pu redormir et les crises de paniques se sont espacées pour totalement disparaître par la suite. La sophrologie est une méthode très douce et non intrusive. Elle m'a aidée à me débarrasser de mes symptômes, à comprendre pourquoi je me sentais mal et à ne pas me voir comme une victime. Il s'agit d'outils simples et personnalisés qui peuvent être utilisés seuls. Avec une pratique régulière, on en ressent de plus en plus les bienfaits. Je vois enfin le bout du tunnel et j'en suis infiniment reconnaissante à Dominique. Sans elle et la sophrologie, je ne sais pas où je serais aujourd'hui."
"J'ai participé à cinq séances avec Dominique, afin de gérer les symptômes de stress post-traumatique liés à une maladie de longue durée. Les exercices de relaxation et de visualisation étaient faciles et ils ont pourtant eu un effet assez significatif sur mon état physique et émotionnel. Je me sens déjà plus calme et plus positive face à l'avenir. Dominique est très compétente, chaleureuse et amicale ; les sessions m'ont vraiment permis de me détendre. J'ai hâte de continuer à travailler avec elle."
"J'étais souvent tracassée, je réfléchissais trop et je stressais à propos de mes examens et de mon travail. J'en avais souvent la nausée et je ne parvenais pas à me concentrer sur autre chose que mes problèmes ou l'anxiété dont je souffrais. Avec Dominique, j'ai appris à contrôler ma nervosité et à me recentrer sur moi-même. Désormais, au lieu d'avoir le vertige à force de m'inquiéter à propos de tout, je me sens plus entière en tant que personne et j'ai davantage confiance en moi. C'est incroyable à quel point la sophrologie peut changer votre manière de voir les choses et de les ressentir. Elle vous encourage à adopter une approche plus détendue. J'étudie à l'université et je suis persuadée que la sophrologie m'aidera à être plus efficace et moins stressée. Je recommande vivement ces sessions, ça fonctionne!"
"Je pensais connaître mon corps, mon esprit et ma respiration, mais après une seule séance de sophrologie avec Dominique, j'ai pu m'y connecter comme jamais auparavant. Cette séance m'a donné le sentiment d'être ancré dans le présent, je me suis senti calme et en paix. Dominique explique merveilleusement bien ce qu'il faut faire et ce qu'il se passe à chaque étape de ses séances guidées, avec simplicité et clarté. En l'observant, on peut clairement voir où elle souhaite nous emmener. Merci Dominique. Je reviendrai explorer les richesses de la sophrologie."
"A travers la relaxation dynamique, Dominique m'a accompagnée dans une expérience de prise de conscience corporelle. C'est ainsi qu'au fil des séances et ce via des techniques pratiques et simples de concentration et de respiration, j'ai renforcé mon contact intime avec moi-même et la réalité telle qu'elle est dans « l'ici et maintenant ». Ce travail corporel m'a aidé à m'apaiser et à me recentrer. Il m'a aussi et surtout permis d'accepter ma maladie, et ainsi choisir de me donner plus de force et de lucidité pour guérir. La sophrologie est aujourd'hui un précieux outil dans ma vie, outil qui m'a permis de trouver un juste équilibre entre exigence et bienveillance envers moi-même afin d'évoluer chaque jour, à mon rythme."
"J'ai participé à plusieurs séances avec Dominique à la fin de ma grossesse, ce qui m'a énormément aidé pour me préparer physiquement, mentalement et émotionnellement à la naissance. Grâce à des exercices de respiration et à des mouvements simples, j'ai pu visualiser une expérience de naissance positive et surmonter les peurs de l'accouchement qui occupaient une partie de mon esprit. Les techniques sont simples et faciles à utiliser dans la vie de tous les jours. Avec de la pratique, je suis à présent en mesure d'identifier les tensions dans mon corps, de les relâcher et de me calmer pour atteindre un état de relaxation totale."
"Ce fut un réel plaisir de découvrir la sophrologie avec Dominique. Elle est passionnée, attentive et douée. Je suis très heureuse que nos chemins se soient croisés, car je suis sûre que la sophrologie pourra m'aider à atteindre un équilibre plus solide et profond, tout en développant pleinement mon potentiel."
<< Précédente
Voir plus >>
Book Reviews
The Life-Changing Power of Sophrology
I wanted to thank you, Dominique, for your presence during this difficult year. I went to my favourite bookshop in Crouch End with a friend of mine and I felt attracted to your book. I read it and since January 2020 I have been practising your exercises. My favourite one is the "vital power" exercise, I've really enjoyed it since the first time I practised it. I must admit I haven't done my practice everyday, but whenever I did it was a gift for me.
"I didn't have much of an idea of what Sophrology was, apart from that it is the method my father used about 20 years ago to quit smoking.
The truth is that this book has surprised me. It is written in a very close, clear and simple way, it explains what Sophrology is, and proposes a series of exercises that if you have a little patience to put into practice, you see the results very soon. It uses breathing techniques, mental consciousness and physical awareness to subtly carry out the mind to states of placidity, serenity and connection with the present moment.
Without a doubt I recommend it. If you dare to spend a little time putting into practice what Dominique proposes, you start creating more space in the present. In this state of presence, you do not lose yourself in fear of the future for what may happen or in the past for what has happened. It is what we could define as happiness, a state of acceptance of the present moment."
Bravo Dominique ! Je peux témoigner de l'aide que vous m'avez apportée dans des moments inconfortables de ma vie, à travers la sophrologie et votre accompagnement si bienveillant et soutenant ! Bravo pour votre livre qui va en aider plus d'un au UK ! Quelle délicatesse d'avoir pris le temps de comprendre les codes de nos ami. Es anglais pour les rejoindre dans leurs vies tout aussi stressantes que les nôtres ! Ils/Elles m'ont tant appris ! Longue vie à votre accompagnement en sophrologie aux UK ! Maguelonne
"The simplest, most natural way of calming and focussing our lives lies in front of our noses, breathing. This book will transform all our lives if we follow its helpful suggestions."
"I enjoyed reading about the experiences of others in practicing Sophrology. It was enlightening on the many way Sophrology can help me to manage stress and everyday life. I would recommend this to everyone."
"The impact Dominique Antiglio's knowledge, expertises, life experience and compassion, all of which can be experienced through reading The Life-Changing Power of Sophrology, have literally been life changing. I can not recommend this book enough!!"
"Amazing tool for a daily personal work to improve your quality of live and manage all sort of difficult situations in a very practical approach.
A very well thought book, to help you learn more about yourself and break old patterns helping you to improve your live.
Love it!"
"This book is a wonderful introduction to Sophrology. I had the privilege of attending one of Dominique's workshops and they are fantastic. This book encapsulates her teachings and I would highly recommend it to anyone interested in managing stress in their lives. Sophrology brings a new perspective on how to manage life. The exercises are simple to incorporate into one's life and the positive effects can be felt immediately. A welcome addition to the study of mind, body and consciousness using an approach which is accessible to anyone."
"Dominique has managed to explain the history, the benefits and the ease of practice in a simplistic style, quite an achievement. I began to 'check in' to my breathing and body changes straight away and I really hope to encourage my teenage daughter to start using these wonderful techniques to enable her to cope with the strains of teenage life."
"Prior to reading this book, I was unfamiliar with Sophrology….though I was familiar with the stress of trying to fit too many tasks into each day, often feeling overwhelmed and rarely making time for myself. In the past, I managed a busy schedule with yoga classes and training sessions, but having a less time-intensive way to tune into myself and make time to reconnect to my calm better suits my present lifestyle. That is precisely why I've found Dominique's book helpful — it gives you the tools to practice Sophrology anytime, anywhere; and gives you the frame-of-mind to approach your day with a positive attitude, as your best self. I would recommend this book and the related practice to anyone who is looking to tackle stress and transition to a happier place."
"This book powerfully combines breathing and relaxation techniques and will equip you with the right tools to live a more balanced life. Interesting and easy to read, it is a marvelous gift! If you practice the exercises consistently, you'll discover new ways of seeing and coping with stressful situations, which might be much more productive and fulfilling than the old habitual patterns. Thank you, Dominique, for sharing your experiences and knowledge."
"I have come across Sophrology in the past but never really understood what it was about. I myself work in personal development and I can say that this book explains in a very simple way what Sophrology is and how you can use it in your daily life. The book gives simple tools that you can start implementing straight away and can practice anywhere in only 10 minutes a day. In the personal development world there are many different approaches. Nowadays we live in a 24/7 society that never switches off and that is where I think the power of this book lies. The simplicity of the tools and the practicality of being able to practice them anywhere. It's a dynamic relaxation practice that combines breathing techniques, movement, meditation and creative visualisation. If you are a busy person who feels stressed, overwhelmed or are have sleeping problems, then this book can help."
I purchased this book based on a few press articles I had recently read about the author, and after finishing the book and going through the audio practices (included), I have found the positive reviews to be accurate. It is indeed a well-written, highly accessible guide to a practice that beginners will find easy to grasp.
The book is quite extensive, but never overwhelming, in outlining the concept, method and reasoning behind all the techniques, so you know exactly what you're doing and why, which is immensely helpful.
It is organised into chapters that delve further into techniques as you progress through the practice, so you do feel a real sense of progression. I feel empowered and knowledgeable about which techniques work best for me and should I need a reminder, it's helpful knowing I can access the audio whenever I like.
The author of this book is clearly highly credible in the media and industry (based on reviews and articles from trusted outlets) so I feel confident in recommending it to anyone who wishes to explore Sophrology both as an addition to meditation, and as a fully holistic life and stress management technique.
"A Must Have!
This book is a must have for anyone interested in stress management. It brings a very interesting new perspective, it's simple and clear. Sophrology is such a wonderful method and a book like this was really needed in the English speaking world. Antiglio's approach is so genuine and it's the perfect book to start discovering the practice of Sophrology!"
"I just wanted to thank you for writing such an interesting book about Sophrology. I only first heard about Sophrology at the beginning of last week (in a Guardian article, I think it was), and immediately sent off for your book which was devoured by the weekend.  I'm now really enjoying working my way through the recordings on your website (which are really nicely paced by the way), and I'm even looking in to the options available for professional training."
<< Précédente
Voir plus >>